About Us - Independent Roasters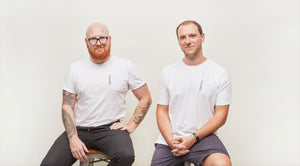 We are an award-winning coffee roastery founded in 2015 and based in Brixton, London.
Here we roast the world's rarest and highest quality coffees using precise roasting methods. We offer them on our shop and through our wholesale partners, including industry-defining cafes and restaurants here in the UK and around the world. 
Beginnings
In the summer of 2014 we brought together cafes and restaurants in the UK to share their experiences and help define what we could do as coffee roasters to be genuinely different and therefore valuable.
After six months of conversations, we emerged with a vision to source and roast the highest quality specialty coffees in the world through the lens of our customers. We knew we had to be dynamic, innovative and responsive in the way we worked with our wholesale partners.
This approach guided us to create our coffee catalogue, coffee taste note illustrations, packaging, insight reports and more through collaborative working with our partners - with our shared aim of creating innovative solutions to industry challenges.
In April 2015 we officially launched as sponsors of the inaugural Coffee Masters at London Coffee Festival and there began our journey.
Purpose
We exist to drive and promote innovation throughout the specialty coffee industry. 
We strive to set the leading example for the industry, in:
roasted coffees that are the pinnacle of quality

innovation in how quality is communicated

 

redefinition of how coffee can be sourced to return greater value to farming communities.
The curation of our coffee catalogue is driven by purpose and impact. Every coffee is sourced with the ambition to create value for stakeholders and surface more sincere narratives for the speciality movement. Our partnerships with producers are founded on collaboration at origin across multi-year projects.
And we are proudly B-Corp and Carbon Neutral certified. We roast on a Loring S15 Falcon and a Loring S30 Kestrel - two of the most energy-efficient roasters on the market.
We believe that real value creation - through high-quality incentives and partnerships - holds stakeholders to greater accountability to the virtues of the specialty industry.
Espresso Bar — Sanremo Cafe Racer
The Team
Tom Denner — Head of Account Management
Claire Wallace — Head of Quality
Jordan O'Shea – Regional Wholesale Manager
Sonya Karlsson — Customer Experience & Operations
Ed Yarnton — New Business Manager
Alessandro Zengiaro — Technical Lead
Vasiliki Zotou — Designer
Ben Sibley — Brand Manager
Lucia Adsett – Account Manager
Maisy McDermott — Marketing & Digital Communications